This step by step guide will help show you how to file for, and get a divorce if you have no idea where to start.
Most people are first-time and one-time purchasers of divorce services so, not surprisingly, getting the ball rolling feels daunting.
Arming yourself with an overview of the divorce process can reduce stress and help you.
This post will take you through the entire process of filing for a divorce step-by-step but first, let's look at what your options are for managing the divorce process.
The legal steps you will need to take are almost always the same (if it's a straightforward divorce/dissolution) but the way in which you manage the process varies.
What Options Do I Have When Filing For a Divorce or Dissolution?
DIY divorce
You can manage the process yourself if you'd like to, you can divorce online using the government's online portal.
amicable's online divorce service
There are low cost options for divorcing online if you'd prefer an expert to manage the process on your behalf. Book a free call here to discuss the options with one of our divorce coaches.
Divorce lawyer / solicitor
If you feel you need the protection of a lawyer or solicitor then this option is always available to you. This route is necessary if there are any danger signs or the potential for international jurisdiction.
If your divorce is amicable with no complications, there are definitely cheaper options available.
What do you need to start divorce proceedings?
To be married / in a civil partnership for at least one year.
At least one address for you and or your ex must be in England or Wales
An original copy of your marriage certificate, in English. Click here for advice on getting a new copy or translated copy of your marriage certificate. (If you've lost it, a new one can be ordered from the registrar where you married or from the government website</a>. If your marriage certificate is not written in English, you must get it translated and notarised.)
To decide who will start the divorce and who will respond to it
Decide what reason you will use. There are currently five grounds you can choose from: unreasonable behaviour, adultery, two years separation (both of you agree), five years separation (only one person has to agree) or desertion
£550 to pay the government, see this as a filing / admin fee. You can also check if you / your ex is entitled to a discount on the court fees here.
Once you have these things to hand, the below steps will guide you through how to file for a divorce in England and Wales:
Divorce Process - the legal steps for divorcing or dissolving a civil partnership in England and Wales
Step one: The Divorce / Dissolution Petition (also called the D8)
This can be done online using the government website or there's a lot of options available as mentioned at the start of this article.
Alternatively, if you want / need support from a divorce expert, read our straightforward guide to divorce options or book a no obligation call with one of our experts here.
The agreed party should fill out the divorce petition. Be very careful to fill out each box as required – spell everything correctly and use the help printed on the side of the petition.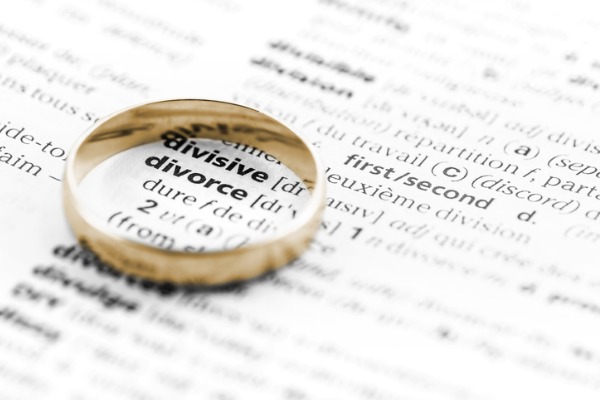 Pay the divorce court fee of £550. Enclose a cheque or tick the 'pay by debit card box'. Check if you are exempt/eligible for a discount (you can check on the government website or give us a call).
You must send three copies of the divorce petition to the court along with your marriage certificate.
You need to send it to your local divorce center (you can find the address on the government website).
Wait for confirmation from the court and pay the court fees if you didn't send a cheque.
Let your ex know their paperwork is on its way and that they will need to sign and return it to the court.
Step two: The Acknowledgement of Service
The Acknowledge of Service form needs to be completed by the other person. They will need to complete and send back to the court that confirms that they agree to the divorce / dissolution.
If they don't or you don't hear anything from the court you should ring the court helpline on 0300 303 0642. You may need to serve papers to ensure your ex receives them.
Step three: Apply for your Decree Nisi (D84)
Once your ex has returned the AOS or the court has agreed your ex has received the divorce papers you will be able to apply for your Decree Nisi.
You can download the form from the government website (there are two forms you must fill in – the second form depends on the grounds you have used).
This is when a judge will review your application and either agree or disagree that you have grounds to divorce or dissolve your civil partnership.
If they agree the relationship has broken down and is past the point of repair, you will both receive a Decree Nisi certificate and a 'Decree Nisi Pronouncement date'.
Step four: Apply for your Decree Absolute (D36)
Six weeks and one day after the Decree Nisi Pronouncement date, the Petitioner (the person that filed the first petition) can apply for the Decree Absolute which is the final part of the process.
Once you receive your Decree Absolute – you are officially divorced. Keep the paperwork safe and start your new chapter!
The above steps explains the legal part of the divorce process only and doesn't cover financial or childcare arrangements.
Amicable's top tips
Where possible, make sure your partner agrees before you start divorce proceedings. If they contest the divorce, it can prolong the process and be expensive.
Seek expert advice if you are unsure how to fill out the forms. The rejection rate for divorce applications is high, do your research before sending off the paperwork.
Take a pragmatic approach to the paperwork. Unfortunately, we don't yet have no-fault divorce so try and view the paperwork (especially the most commonly used reason of 'unreasonable behaviour') as a means to an end.
Did you know you/your ex can still make a financial claim in the future even though you're divorced? Decide if you want to make your financial split legally binding through a consent order. A consent order will put an end to any future claims.
How long does it take to divorce / end your civil partnership?
It depends. For a more detailed answer, we've created a guide for how long a divorce takes with tips on how to speed the process up.
On average, if there are no bumps in the road, it takes four to six months for all of the divorce papers to be completed you divorce/dissolution made legally binding through the courts. You can request a more personalised estimated by answering a few simple questions here.
Ending your financial relationship and the possibility of future claims
It's very important that you're aware that ending your marriage or civil partnership through the courts does not end your financial relationship.
If you want or need to legalise your arrangements and end your financial claims you'll need to get a consent order.
A consent order (sometimes called a financial order) is a completely different legal process that can be completed either as you divorce (generally the best option) or after.
If you have any questions, or would like some support, please book a free 15-minute call with one of our experts here.